Caneel Hill Spur Trail
Distance: 0.8 Miles
Time to Hike: 1 hour
Difficulty: Challenging
This trail starts from Lind Point trail. It crosses Northshore Road at an overlook of Cruz bay and Caneel Bay. It joins the Caneel Hill trail at .4 miles.
User Ratings/Reviews
There are no user reviews for this listing.
Explore More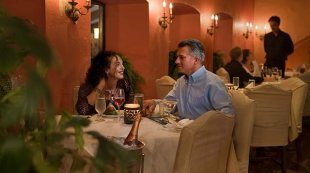 The Old Stone Farm House Restaurant is situated in a 200-year old, restored plantation field house overlooking the Mahogany...