Denis Bay
Denis Bay is a pretty and quiet beach. Its powdery white sand shore is often sparsely populated, primarily because its only accessible by a rugged trail or by boat. The trail begins at the Peace Hill trail and descends to the western extreme of the bay.. Denis Bay is part of the National Park. There is fair to good snorkeling to be had. Bring snacks and drinks with you as there are no amenities.  The property behind the tree line at the beach is private.
User Ratings/Reviews
There are no user reviews for this listing.
Explore More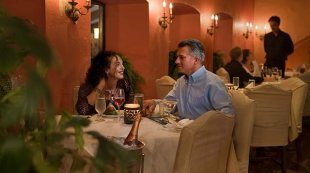 The Old Stone Farm House Restaurant is situated in a 200-year old, restored plantation field house overlooking the Mahogany...