Great Cruz Bay
A beautifully manicured beach, Great Cruz Bay is the location of the Westin Resort. The beach is lined with palm trees and is very inviting. There are water sports equipment rentals, beach umbrellas and beach chairs available. A water trampoline anchored in the middle of the bay is inviting for children. The water is usually very calm, perfect for swimming. Seagrass in some areas of the water is common.
User Ratings/Reviews
There are no user reviews for this listing.
Explore More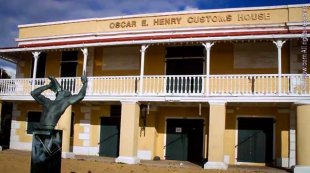 There are many historical buildings in Frederiksted that have been converted into offices and stores. The one photographed here...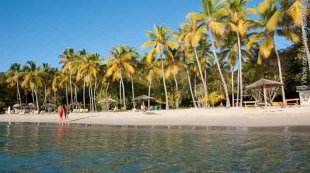 Honeymoon Beach is a beautiful white sand beach. The shore is lined with dozens of palm trees. Small thatched...