Jumbie Bay
Jumbie Bay is a lovely little beach. Often sparsely populated it is a great spot to enjoy some private beach time; spread your towel, beach blanket or just to lay in the sand. A walk down wooden steps and a short trail leads you to the beach from the main road. Parking is limited to a few roadside spots.  A small sign on the roadside indicates the beach; it is easily missed. The water at Jumbie can be choppy on windy days. Use caution when swimming as the water deepens quickly. A hard beach rock covers an area of the beach with sandy areas around it. Snorkeling can be enjoyed on calm days along a shallow reef that extends from the right side of the beach.
User Ratings/Reviews
There are no user reviews for this listing.
Explore More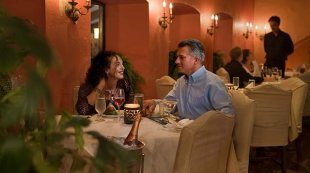 The Old Stone Farm House Restaurant is situated in a 200-year old, restored plantation field house overlooking the Mahogany...