Lindbergh Bay
Both have neat open air beach front bars for enjoying the trade winds and a refreshing drink. Several restaurants are available for having a nice lunch or grabbing a quick snack. A water sports booth offers kayaks, snorkeling, diving, peddle boats & windsurfers among other fun activities. Families with young children will enjoy the small playground located just past the end of the beach. It is common to see iguanas in the hotel gardens and along the rocky coast close to the playground. Lingbergh Bay is in close proximity to the airport and a short drive from downtown Charlotte Amalie.
User Ratings/Reviews
kimbermonk
Beautiful/Peaceful Beach
The Best Western on this beach needs some work. I did not stay here, but stopped for lunch and drinks. Great conch fritters! Fun bartender (sorry forgot her name)!
irishmist
Quiet and tranquil
A tranquil beach which has 2 hotels on it. The Emerald Bay and Island Beachcomber. Grat beach bars, snorkeling is not great. It can be crowded when Cruise Ships are in port. Good beach for small kids to play in sand. I much prefer this to Magens as it is usually not crowded. Great for sunset walks. Early mornings can watch cruise ships coming into St. Thomas.
Explore More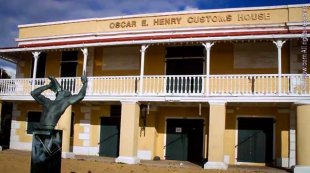 There are many historical buildings in Frederiksted that have been converted into offices and stores. The one photographed here...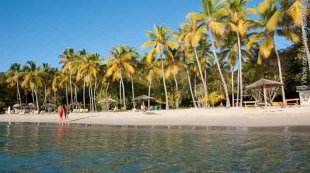 Honeymoon Beach is a beautiful white sand beach. The shore is lined with dozens of palm trees. Small thatched...