Morningstar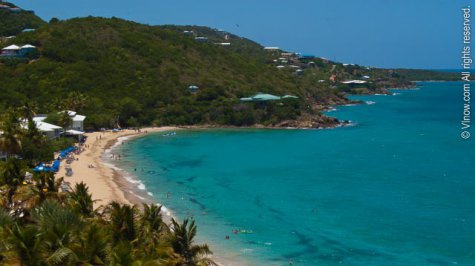 Location:
Southside
Amenities
Morningstar is the beach to go to if you'd like to have the option of just laying in a lounge chair, soaking up the sun with a fun tropical drink in your hand or switching the gears and doing some water sports. The shore line has limited natural shade, luckily you can rent a beach umbrella if you seek some relief from the blazing tropical sun. The pretty turquoise water deepens quickly and often has mild waves. It is wonderful for cooling off and for enjoying a nice swim. In some areas the bottom is made of course sand and tiny pebbles which somewhat discourages wading along in the water.
The shoreline is smooth, soft sand. A beachside restaurant and bar is available for refreshments and lunch. A water sports booth offers paddleboats, kayaks, sailboats, jet skis and more. Chairs, umbrellas, snorkel gear and floats are available to rent from the hotel. Early in the am and in the afternoon Morningstar offers a great view of cruise ships and boats coming into and out of the Charlotte Amalie Harbor. Morningstar is home to the Morningstar Beach Resort and its sister resort the Marriott Frenchman's Reef.

Explore More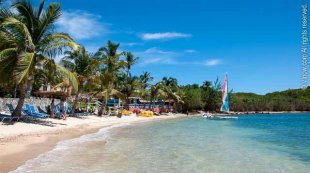 Palm frond umbrellas line the left side of the bay and coconut trees with hammocks can be found on...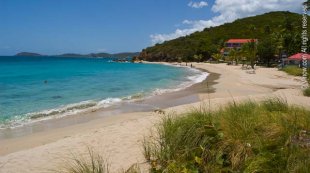 Limetree Beach is a small, pretty beach that runs along a natural cove. Perfect for a quiet day of...