Coakley Bay
Coakley Bay is a beautiful white sand beach that is often sparsely populated. The water has a good bit of sea grass in it so often the shoreline will be littered with sea grass. The beach offers views of Buck Island. Coakley Bay offers very good snorkeling. The ocean floor bottom is rocky in some places and these areas are strewn with sea urchins, so beware. Although there are no palm trees on the beach, shade can be found under the sea grape trees. Accessible by a dirt road; a small sign that reads 'Nature Preserve of St. Croix Environmental Association' marks the turn in for the road.
User Ratings/Reviews
There are no user reviews for this listing.
Explore More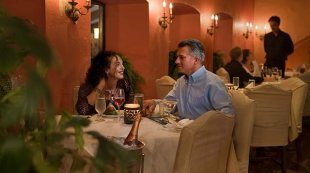 The Old Stone Farm House Restaurant is situated in a 200-year old, restored plantation field house overlooking the Mahogany...