Reef Beach
Reef is a small, quiet beach. The water can be a bit choppy. There are some rocks in the water and many areas with seagrass. It is a popular spot for wind surfing. A few sea grape trees line the shore which is sandy but littered with lots of dried sea grass.
User Ratings/Reviews
There are no user reviews for this listing.
Explore More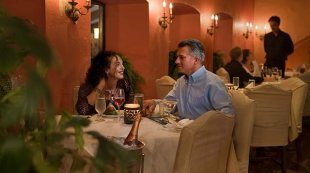 The Old Stone Farm House Restaurant is situated in a 200-year old, restored plantation field house overlooking the Mahogany...