Sandy Point
This 3-mile beach is the longest in the Virgin Islands. It is located at the southwest end of St. Croix, just south of Frederiksted. The vegetation in the area is stunted due to salt stress and the tree line starts much further back from the water than is typical at other beach on St. Croix so shade is not available. The long, wide stretch of bright white sand is an awesome sight. The water deepens very quickly at the beach. The 380-acre Sandy Point peninsula is a protected reserve for leatherback and other sea turtles; it is one of the most important leatherback nesting grounds in the world and hosts the largest nesting population of leatherback sea turtles under United States jurisdiction. The dirt access road is open Saturday and Sunday from 10am-4pm. The beach may be closed during the turtle nesting season from March through August.
User Ratings/Reviews
There are no user reviews for this listing.
Explore More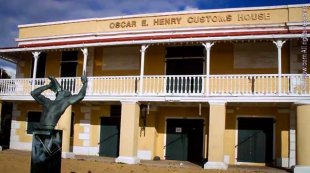 There are many historical buildings in Frederiksted that have been converted into offices and stores. The one photographed here...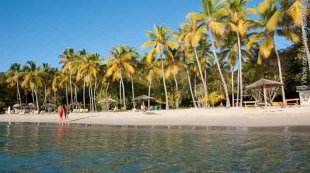 Honeymoon Beach is a beautiful white sand beach. The shore is lined with dozens of palm trees. Small thatched...