Shoy's
Considered one of the prettiest beaches on St. Croix Shoy's has crystal clear water and white sand. A few sea grape trees line the long beach. The beach is quiet and relaxing. The beach is usually sparsely populated on weekdays. Access is available through the guarded, gated entrance on the right when entering Buccaneer Resort; drive past the golf course, residential area and then park in the small parking area; follow the short path to the beach. There is a residential area close by so respect private property boundaries. The east end of the beach is better for swimming while the opposite end offers good snorkeling.
User Ratings/Reviews
There are no user reviews for this listing.
Explore More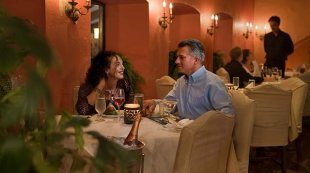 The Old Stone Farm House Restaurant is situated in a 200-year old, restored plantation field house overlooking the Mahogany...