Virgin Islands Travel Forum
BOB Underwater
Anyone know about the BOB Underwater scooter excursion? I am wondering if it is still operating
in St Thomas. Looking for a friend who I think runs this. Any info will help.


Sorry, only registered users may post in this forum.
St. John Feet Fins 4 Wheel Drive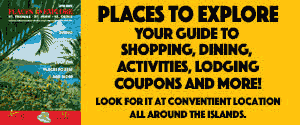 Virgin Islands Newsletter Signup
Sign up now for our FREE Virgin Islands Now Newsletter and we will email you regular updates on what's happening in the Virgin Islands & on VInow.com. You can unsubscribe at any time. Simply fill in the form below.
×