Virgin Islands Travel Forum
fresh seafood
where is the best place to purchase fresh seafood from the local fisherman. I would like to avoid the "middle man" if possible.


In STT - on the dock in the late afternoon -- Sapphire Marina or AYH marina.
There is no "middleman" on the trucks at: Smith Bay - LR Stadium - Ft. Mylner - Frenchtown


Sorry, only registered users may post in this forum.
St. John Feet Fins 4 Wheel Drive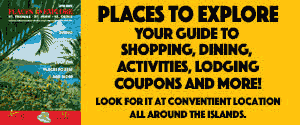 Virgin Islands Newsletter Signup
Sign up now for our FREE Virgin Islands Now Newsletter and we will email you regular updates on what's happening in the Virgin Islands & on VInow.com. You can unsubscribe at any time. Simply fill in the form below.
×