Virgin Islands Travel Forum
Anyone coming to Tortola?
Hello is anyone coming to Tortola from St Thomas the week of May 9th?
I am in need of some tobacco from the Discount tobacco shop in the Cruise ship shops.

If anyone is coming please let me know.

Thank you,
Kevin


Sorry, only registered users may post in this forum.
St. John Feet Fins 4 Wheel Drive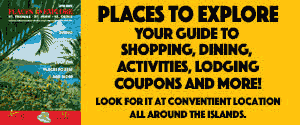 Virgin Islands Newsletter Signup
Sign up now for our FREE Virgin Islands Now Newsletter and we will email you regular updates on what's happening in the Virgin Islands & on VInow.com. You can unsubscribe at any time. Simply fill in the form below.
×