Virgin Islands Travel Forum
Beach at Frenchman's Cove-still rocky with sea urchins?
Haven't been to Frenchman's Cove in a few years and was wondering (hoping) that they fixed up the beach area? Is the dock still there? Thx!


New dock, rocks and Sea Urchins are still there.


Sorry, only registered users may post in this forum.
St. John Feet Fins 4 Wheel Drive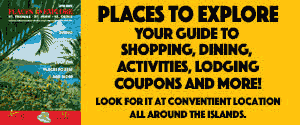 Virgin Islands Newsletter Signup
Sign up now for our FREE Virgin Islands Now Newsletter and we will email you regular updates on what's happening in the Virgin Islands & on VInow.com. You can unsubscribe at any time. Simply fill in the form below.
×