Virgin Islands Travel Forum
Traveling MLT Seeking Housing
Hello Islanders,

I'm a traveling MLT and I recently received an assignment to St. Thomas, Schneider Reginal Medical Center, from July 9th to October 6th, possibly longer. I am a very, very, very tidy, quiet and professional lady. I would like to share a place with another female in an apartment, home, etc. with someone who is clean and not a partier. I will also consider a spacious house that is co-ed as long as I have my own space. I would like to spend no more than $700 monthly. If I can find a small or studio apartment for that price that would be great also. Any help is greatly appreciated, Thanks!


Wrong forum - post in the relocation forum this is a visitors forum (as in tourists visiting for a week)

Pia


Sorry, only registered users may post in this forum.
St. John Feet Fins 4 Wheel Drive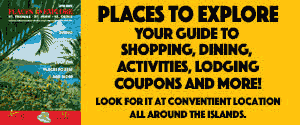 Virgin Islands Newsletter Signup
Sign up now for our FREE Virgin Islands Now Newsletter and we will email you regular updates on what's happening in the Virgin Islands & on VInow.com. You can unsubscribe at any time. Simply fill in the form below.
×