Virgin Islands Travel Forum
SNUBA
We are staying at Frenchman's Cove in August and we're looking for a great place for SNUBA.

Also we will be renting a car/mini van and plan to go over to SJ for a few days. How much does it cost to bring the car over by ferry? Also is there a schedule for ferries?

Thanks


Here's the information on SNUBA:

[www.visnuba.com]

and all the ferry information is linked under "Quick Links" top right this page. Hertz doesn't allow their vehicles to go to St John. Have fun!


Sorry, only registered users may post in this forum.
St. John Feet Fins 4 Wheel Drive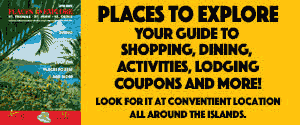 Virgin Islands Newsletter Signup
Sign up now for our FREE Virgin Islands Now Newsletter and we will email you regular updates on what's happening in the Virgin Islands & on VInow.com. You can unsubscribe at any time. Simply fill in the form below.
×