Virgin Islands Travel Forum
Grande Bay and construction
Has anyone been to Cruz Bay or have stayed at Grande Bay recently that can tell me if there's construction going on next to Grande Bay? Specifically, the upper building of Grande Bay Resort.
I'm looking at VRBO condo units at Grande Bay and I would like to avoid renting one that has construction next to it.


Sorry, only registered users may post in this forum.
St. John Feet Fins 4 Wheel Drive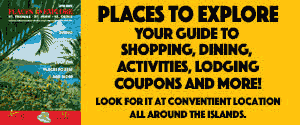 Virgin Islands Newsletter Signup
Sign up now for our FREE Virgin Islands Now Newsletter and we will email you regular updates on what's happening in the Virgin Islands & on VInow.com. You can unsubscribe at any time. Simply fill in the form below.
×