Virgin Islands Travel Forum
Moderate St. John accomodations
Will be visiting St. John April 12th through 16th with my girlfriend and would like a place on St. John that isn't outrageously expensive. Don't need much more than a kitchenette, bed, and close to the beach.

Any suggestions?

Thanks so much for any help!


Try the Inn at Tamarind Court.

www.tamarindcourt.com
1-800-221-1637


Sorry, only registered users may post in this forum.
St. John Feet Fins 4 Wheel Drive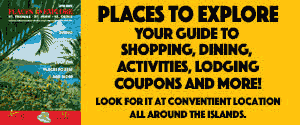 Virgin Islands Newsletter Signup
Sign up now for our FREE Virgin Islands Now Newsletter and we will email you regular updates on what's happening in the Virgin Islands & on VInow.com. You can unsubscribe at any time. Simply fill in the form below.
×