Virgin Islands Travel Forum
kite surfing in St John or St Thomas
I will be viisitng St Thomas and St John in April of 07 and I am intereested in renting / lessons in Kite Surfing. If you know of any places / shops I would appreciate hearing about them. I have two young sons who would like to try it also -- age 12 and 13.

If there is no kite surfing maybe we can try wind surfing?? Thanks in advance for your replies.

Cheers
Angel


On St Thomas, check with West Indies Wind Surfing- 340-775-6530 for both kite boarding and wind surfing. I believe that Cinnamon Bay on St John also offers lessons.


Sorry, only registered users may post in this forum.
St. John Feet Fins 4 Wheel Drive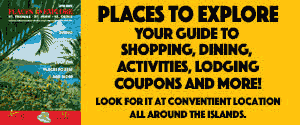 Virgin Islands Newsletter Signup
Sign up now for our FREE Virgin Islands Now Newsletter and we will email you regular updates on what's happening in the Virgin Islands & on VInow.com. You can unsubscribe at any time. Simply fill in the form below.
×