The US Virgin Islands are a popular vacation destination. Over a million people visit each year, and some visitors are island enthusiast. What do you get for your family and friends that are fans of St. Croix, St. Thomas and St. John for Christmas? Or maybe its you that are the fan and you want to treat yourself? Give some Virgin Islands holiday cheer this Christmas with some of these favorites.
A perfect reminder of past vacations and a fabulous way to count down to the next vacation to the islands. Calendars available for St. John, St. Croix, and the US Virgin Islands.
How great is it to be reminded of that wonderful vacation to St. John, St. Thomas and St. Croix when you decorate your tree. Beautiful designs to choose from.
Do you have a fan of snorkeling in your family? Get them a fish id card, waterproof snorkeling guidebook, or a book on snorkeling sites in the US Virgin Islands.
Help your family and friends represent their favorite island in the US Virgin Islands with a cap with their island's name on it. St. Thomas, St. Croix and St. John are available.
Add the taste of the islands to your meals with these great hot sauces! They are flavorful sauces that add some heat. A little bit goes a long way. If you like it hot the Super Hot Red is a great choice.
Rum is the Caribbean's national drink or should be. During the holidays its added to cakes and candies and turned into traditional favorites in the Virgin Islands like Guavaberry Rum and Coquito. One of the favorite candies is Rum Balls. They are always a great choice for the stocking.
For the enthusiast of the US Virgin Islands a history book might be in store. They can learn all about the islands they enjoy so much.
Show off your island pride by placing this flag in your front yard, porch, dorm room wall or carrying it at a parade or event.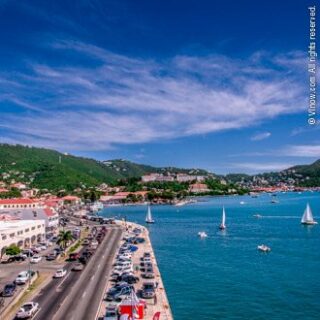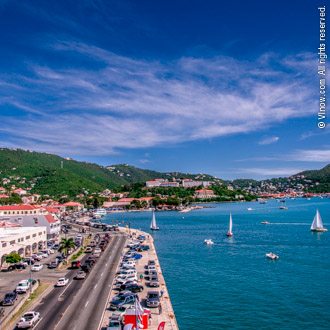 An All-Expense Paid Trip to the Virgin Islands
Great idea, right? They are going to love visiting St. Croix, St. Thomas, St. John and Water Island. Happy Holidays from the US Virgin Islands.