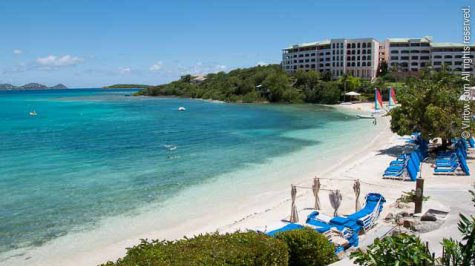 Home to the Ritz Carlton Club, what was formerly a quiet, somewhat isolated bay is now surrounded by palm lined walkways, restaurant, bar, swimming pool and luxury accommodations. The beach is accessible to the public through a public access road just past the Ritz Carlton Resort's main entrance. The beach is typically very quiet, great for just laying back and enjoying the scenery and perfect weather. The bay is popular with windsurfers and kiteboarders, they can be quite entertaining.
The water is usually very calm and there is typically a nice breeze. Sea grass in some areas of the water is common. Bluebeards Beach is in walking distance from the Ritz Carlton Resort and it's beach, Turtle Cove. The resort's watersports activities desk offers a range of options from kayaking to windsurfing. The path between the two Ritz properties is short, cemented and follows the coastline.
Beach Features
Swimming
Food Vendors
Bathrooms
Hotel
Taxi's Available
Parking Available
Map
Located on the East End
We'd Love Your Feedback on Bluebeards Beach
Your review will not only provide candid feedback, but it will also help others make informed decisions when planning a Virgin Islands Vacation. Thanks, VInow.com
The beach has plenty of lounge chairs and palm trees for some quiet reading time or sneaking in a nap. For the swimmers, you'll find a nice smooth bay for dipping unless the winds are up. A couple days were fairly windy so we were able to enjoy a bit of body-surfing/wave splashing. Nice fun! For the sand sculptor, the beach is not great for verticle sculpting. It appears to be a sand-crushed sea shell mix but I did manage to carve out a nice palm tree. (horizontally) Verticle sculpting in the form of towers or castles turned out to be too risky. I didn't even attempt an arch!Cheers!