On St. Croix's verdant Northshore is breezy Davis Bay. The wind rustling in the trees, waves washing onto the sandy shoreline and the remoteness give the bay a meditative feel. Lay back in a beach chair or a hammock and relax. There is a resort on site and it has a restaurant, bar and other amenities.
VIRGIN ISLANDS VACATION PLANNING PACKET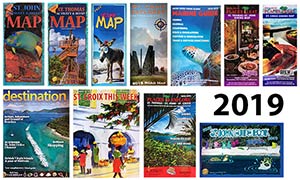 This material covers where to stay, fun things to do, culture, local events, beach guides, how to get around, plants and animals, history, tips, things to see, art galleries, shopping and so much more.