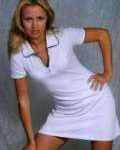 Karla Maria
Group: Registered
Joined: November 30, 2021
I am Karla and I like to travel, specifically somewhere new.
I have traveled to close to 20 countries in my life and I want to help you find that inspiration that will make your travels the best they can be.
No matter how many trips you have taken before, there are always new experiences waiting for you. I love meeting people from different backgrounds and perspectives, taking care of myself on the road, meeting with locals, tasting new foods or taking a walk in a new town or city.