St. Croix is twenty-eight miles in length and a little over 6 miles at the widest point. St. Croix scenery is beautiful and quiet diverse. There is much to see and appreciate. Travelers may choose from a variety of transportation options; buses, car rentals, limos, taxis, bicycles, scooters, walking, horseback. Your best bet for exploring the island is to rent a car and drive yourself around or to take a taxi tour.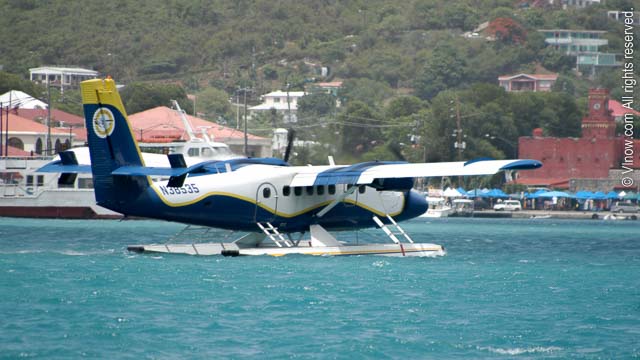 Inter-island travel is also facilitated by commuter airlines. Learn more about Island hopping with one of our Inter-Islands carriers.
Public Transportation System
The Vitran Public Bus System services various areas of the island. Air-conditioned buses run between Christiansted and Frederiksted about every 2 hours daily from 5:30 am and 9pm. No service on Sundays. They start at Tide Village, to Christiansted and travel along Route 75 to Golden Rock shopping center. They then make their way to Route 70 with stops at Sunny Isle Shopping Center, La Reine Shopping Center, St. George's Botanical Gardens and Whim Plantation before getting to Frederiksted. Bus service is also available at the airport to Christiansted and Frederiksted. The fare is $1 a person. Senior Citizens receive a discounted fare of $.55. The Bus System is not very reliable, if you are limited in time it is not recommendable.