Everything from
A to Z to Plan a
U.S. Virgin Islands Vacation
The Virgin Islands, located in the heart of the Caribbean and offer some of the most pristine beaches, spectacular water sports, and a culture that sets them apart from any other travel destination. It is hardly surprising that the Virgin Islands have become a popular destination for tourists seeking an unforgettable experience. Explore the islands on your own by embarking on a land or water excursion.

Our knowledgeable Island Guides are listed below to help you tailor your vacation to your own interests and goals. After a day of enjoying the islands, we'll help you find the perfect place to sleep, whether you want to stay in a luxurious villa or a small island hotel or resort.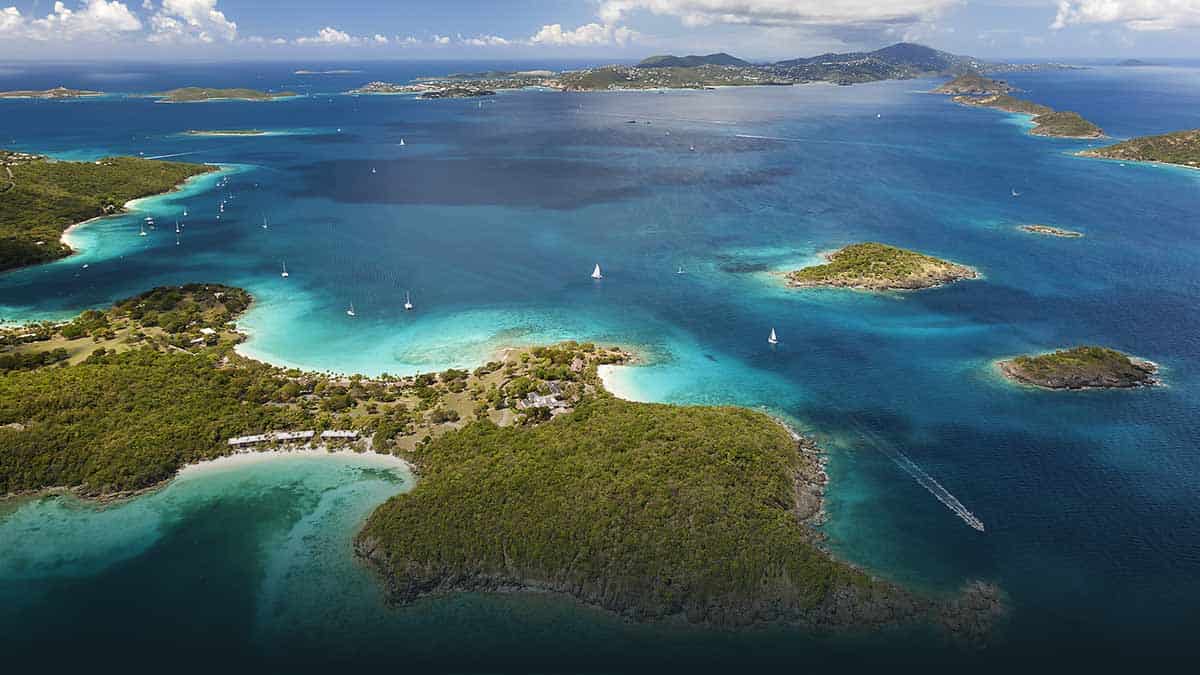 Welcome to the
U.S. Virgin Islands Guides
U.S. Virgin Islands
Unforgettable Experiences & Adventures
Bask in the warm Caribbean sun, dig your toes into powdered white sand, and be amazed by the crystal-clear turquoise waters. The Virgin Islands have a beach paradise for every traveler, whether they enjoy swimming at world-famous Magens Bay on St. Thomas or exploring the untouched beauty of Honeymoon Beach in the Virgin Islands National Park on St. John.
Experience water sports such as snorkeling, scuba diving, deep sea fishing, and sailing, as well as land-based adventures such as hiking and zip-lining through lush tropical forests, to unleash your adventurous spirit. The Virgin Islands certainly offer something for everyone, making them the ideal vacation spot for both thrill-seekers and relaxation-seekers.
U.S. Virgin Islands
What Makes the US Virgin Islands Special
Learn About
the Weather & Geography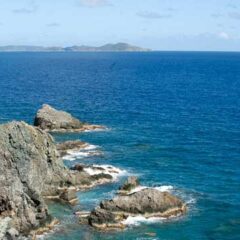 Island Geography
The United States Virgin Islands are a tropical archipelago in the Caribbean Sea located east of Puerto Rico and west of the British Virgin Islands. They are made up of three main islands: St. Thomas, St. John, and St. Croix.
Read About Virgin Islands Geography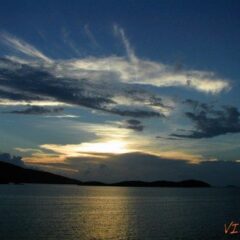 Island Weather
Discover the current conditions, average highs and lows, and more about the climate. With its year-round warm temperatures and abundant sunshine, the islands provide the perfect setting for your Caribbean getaway.
Virgin Islands Weather
US Virgin Islands FAQ's
Discover the answers to your most pressing questions about the Virgin Islands with our comprehensive FAQ section, covering everything from transportation and accommodations to dining and shopping.
Have Questions? Read USVI FAQ's