Cinnamon Bay Self-Guiding Trail
This trail passes through sugar plantation ruins and forested areas. Placards and signs along the trail indicate historical and environmental points of interest. The trail begins near the entrance to Cinnamon Bay campground and beach.
Explore More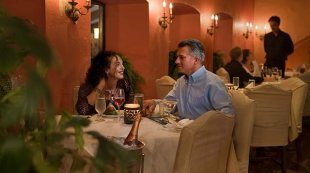 The Old Stone Farm House Restaurant is situated in a 200-year old, restored plantation field house overlooking the Mahogany...