Francis Bay Trail
This trail begins at the west end of the Mary Creek road. The trail passes through a dry forest and leads past the Francis Bay Estate House and onto the beach. There is a mangrove forest and brackish pond at the end of this trail. A viewing area close to the mangrove forest allows an opportunity to bird watch. Snorkeling is good from the beach. The deep-water around Mary Point should be avoided.
User Ratings/Reviews
There are no user reviews for this listing.
Explore More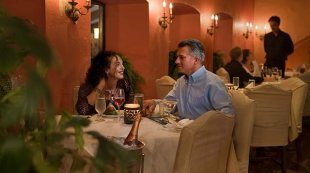 The Old Stone Farm House Restaurant is situated in a 200-year old, restored plantation field house overlooking the Mahogany...