Leinster Bay Trail
The trail follows the old Danish Road eastward along the shore from the Annaberg picnic area to Waterlemon Bay. This is a good place to swim. Snorkeling at Waterlemon Cay is very good.
User Ratings/Reviews
There are no user reviews for this listing.
Explore More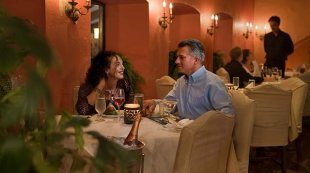 The Old Stone Farm House Restaurant is situated in a 200-year old, restored plantation field house overlooking the Mahogany...