Virgin Islands Travel Forum
Topless in St. Thomas
Is topless Ok in St. Thomas? We will be staying at the Frenchman's Reef. My wife like to go topless when we are on vacation without our kids? Thanks for any help.


Going topless is illegal in the USVI although there are certain beaches like little magens that people get away with it. Or if you rent a boat and take it out you can go topless on that.


Or better yet go over to St. John, where though still officially illegal there are several beaches that are unoffically nude beaches plus several that you will be alone and can therefore go for it! We do it everytime!


Which beaches in St. John? Thanks for the info.


Nudity is illegal in the USVI and in most of the non-French Caribbean. Caribbean people are NOT free spirits in this way. St Croix is in the USVI. If you go topless or bottomless on beaches that you believe to be unofficially nude, you can get ticketed or arrested. If this is how you want to spend your vacation, have fun!




Sorry, only registered users may post in this forum.
St. John Feet Fins 4 Wheel Drive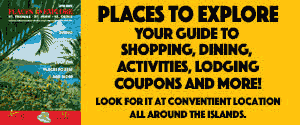 Virgin Islands Newsletter Signup
Sign up now for our FREE Virgin Islands Now Newsletter and we will email you regular updates on what's happening in the Virgin Islands & on VInow.com. You can unsubscribe at any time. Simply fill in the form below.
×