Virgin Islands Travel Forum
adult entertainment
Friends and I are planning a trip in the next couple of months and they want to know if there are any gentlemens clube (strip clubs in the US virgin Islands. Does anyone know?


Which island will you be visiting?


Hello,

On St. Thomas there are a couple strip clubs in Savan, an area in downtown Charlotte Amalie. The clubs are rather seedy and so is the area at night. Don't know of any on St. John.

--Islander


Morgana,

Listen to islander. I lived in St. Thomas a year and never visited a strip club and told all of my many visitors that it would be in their best interest not to do so. The clubs and the neighborhoods they are in are shady as hell. Would not reccomend for a white guy.

EX


St Croix also has De Playground ... they also have happy hour and they had Pacquiao vs Mosley fight this weekend.


Good grief, this is a thread from 2004!


Quote
STT Resident
Good grief, this is a thread from 2004!
HAHA Lots of old posts re-circulating
Sorry, only registered users may post in this forum.
St. John Feet Fins 4 Wheel Drive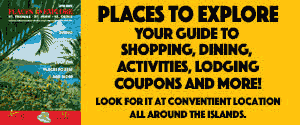 Virgin Islands Newsletter Signup
Sign up now for our FREE Virgin Islands Now Newsletter and we will email you regular updates on what's happening in the Virgin Islands & on VInow.com. You can unsubscribe at any time. Simply fill in the form below.
×