Virgin Islands Travel Forum
tortola to st croix, any ferries?
Hi

Couple questions for you guys

Have a trip planned 2nd week of May for 11 days flying into Tortola and trying to get over to St Croix

Any ferries from Tortola or St Thomas to St Croix?

I researched and called VIfastferry but their last date of operation is may 2nd from stt to stx, only other option I believe is ferry over to st thomas then seaplane to st croix

also looking for decent place to stay for 3-4 nites in or near christianstead beings how we would like to get over to buck island for snorkeling

also looking for a reputable realtor while there to look at property

also need reliable car or jeep rental

thanks for all replies

Michelle




Admin
Hello Michelle,

There are no ferries from Tortola to St. Croix.

The Seaplane has a Ferry-Seaplane package for BVI to St. Croix so you might contact them and check that out. [www.seaborneairlines.com]

Visit our St. Croix Real Estate Section at: [www.vinow.com]

--Islander


Sorry, only registered users may post in this forum.
St. John Feet Fins 4 Wheel Drive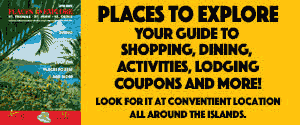 Virgin Islands Newsletter Signup
Sign up now for our FREE Virgin Islands Now Newsletter and we will email you regular updates on what's happening in the Virgin Islands & on VInow.com. You can unsubscribe at any time. Simply fill in the form below.
×