Virgin Islands Travel Forum
car dealerships
We are comtemplating a move to St. Thomas and I have read there are new and used car dealerships on St. Thomas but I have been unable to locate any. What new and used dealerships are on St. Thomas? Are there reliable service shops for Jeeps or BMWs on St. Thomas? This would help us decide which vehicle to ship. Thanks.


Visit www.caribbeantrader.com they have new and used cars and contact information


Jeep dealership yes.

BMW dealership no.

But there are several dealerships that may be able to service your vehicles.


www.viphonebook.com...in the Yellow Pages....

~Marty on STT

Also check out the relocation board, top of this page.


there are car dealerships but i would not bring a bmw. the roads are terrible and the island is really hard on cars. No on has insurance and there are mostly old cars. The dealership service shops usually are not good


I suppose my insured 2006 Honda Ridgeline and 2007 Honda CRV would be considered old? Maybe my '52 MG though!! Insurance is mandatory. There is no BMW dealership here, but plenty of BMWs. It's your choice. Sometimes, if you pay for the technician to fly over from Puerto Rico, you can get a warranty problem fixed. Stick with the cars that have deals here, unless you really want something else.

RL
No one has insurance? You cannot register a car without showing proof of insurance? Just like my home state of KY.


Sorry, only registered users may post in this forum.
St. John Feet Fins 4 Wheel Drive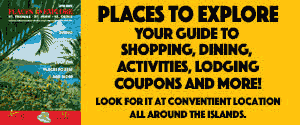 Virgin Islands Newsletter Signup
Sign up now for our FREE Virgin Islands Now Newsletter and we will email you regular updates on what's happening in the Virgin Islands & on VInow.com. You can unsubscribe at any time. Simply fill in the form below.
×