Isla de Culebra is a beautiful island located between Puerto Rico and the U.S. Virgin Islands. The small island has several nicknames, one of them is Isla Chiquita (the little island). Another is Ultima Virgen, the last virgin because of its location at the end of the Virgin Islands archipelago. Perhaps most popularly, Culebra along with its sister island of Vieques, are commonly known as the Spanish Virgin Islands.
Culebra is part of the Commonwealth of Puerto Rico. It is a little over 10 square miles in size and is known for its gorgeous white-sand beaches, wonderful snorkeling, small businesses with neighborly charm, and friendly residents. The population during the last census in 2010, was 1818 people. Culebra is surrounded by 23 small islets and cays. Isla Culebrita, Cayo Luis Pena, Cayo Norte and Cayo Lobo are the largest of these islets. The island's economy was based on agriculture in the past. Nowadays, it is tourism. Many visitors from the big island of Puerto Rico come to Culebra for weekend trips.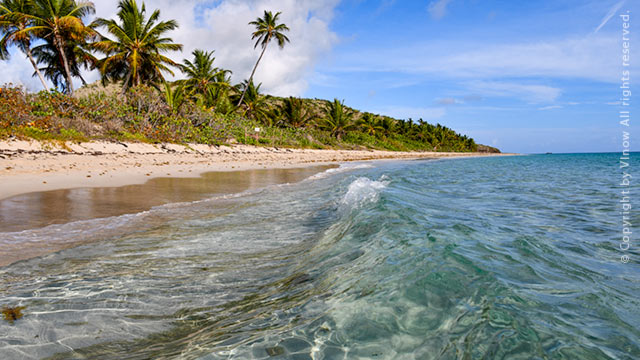 The island's tourism product is pristine and unpretentious. It is a destination where you can disconnect from the day to day activities at home and work, and reconnect with yourself and your family. Owner operated restaurants, guest houses, and car rental companies allow you to know your island hosts by their first names.
Approximately one quarter of the Culebra archipelago's total land mass is included within the Culebra National Wildlife Refuge. The refuge has a great diversity of habitats including beaches, mangroves, lagoons, dry forests, coral reefs and seagrass beds. They serve as home for a variety of plants and animals. The protected areas are administered by the U.S. Fish and Wildlife Service.
Popular Beaches
Culebra is known for its fine sandy shorelines. You can settle onto a secluded stretch of warm, white sand and stare at the ocean until all your worries melt away, put up a hammock and catch up on your reading, or fin out to snorkel among colorful fish and cool sea turtles.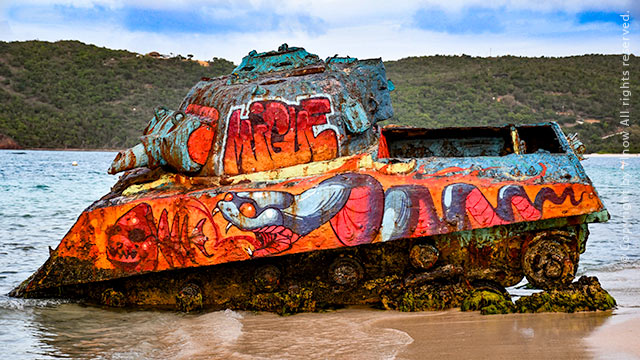 Flamenco Beach is the most popular beach on Culebra, and its stunning. It is frequently ranked a top beach in travel magazines. It offers a long stretch of white sand, turquoise water gently caressing the shore, and great snorkeling. An iconic photo opt awaits at the western end of the beach, a colorful painted tank sitting at the water's edge. The tank is a testament to the island's military history. Parts of Culebra served as a U.S. Naval base until 1975. Amenities at Flamenco Beach include food vendors, chairs and hammocks for rent, and restrooms with outdoor showers. The only area on Culebra where camping is allowed is at the government operated campgrounds at Flamenco Beach, registration and a fee are required.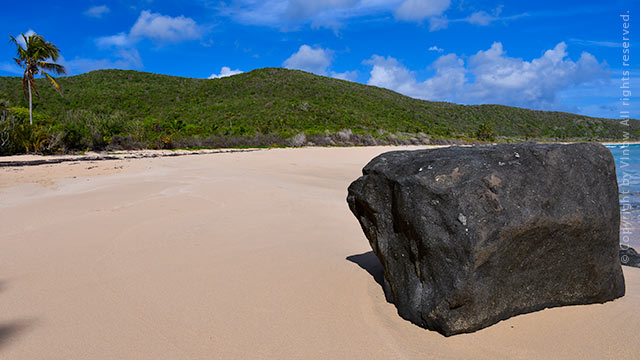 Surrounding Cuelebra are other popular beaches like Zoni Beach and Tamarindo Beach. You can bring a bottle of wine and snacks and watch the sunset from Melones Beach. Some of the most pristine beaches require a hike. Carlos Rosario Beach is accessible through Flamenco Beach by trail; or take a lovely hike through the forest to spectacular Brava Beach. Your footsteps are likely to be the only ones at these trail accessible beaches.
Dewey, Museum & Culebrita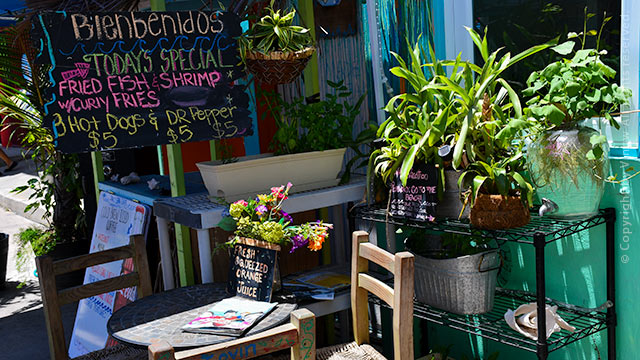 Dewey is the main town on Culebra. It is located along Ensenada Honda, a large inlet on the southern side of the island. Dewey feels like a neighborhood. There are several restaurants, a bakery, a few gift shops, ice cream stand, guest houses, dive shop, ferry dock, tourism center, a U.S. Post Office, a church, gas station, and a couple of grocery stores all within a short distance. Dewey is colorful. You will find bright signs for local businesses painted on walls, quaint cafes, and people gathered at benches playing music and chatting in the late afternoons.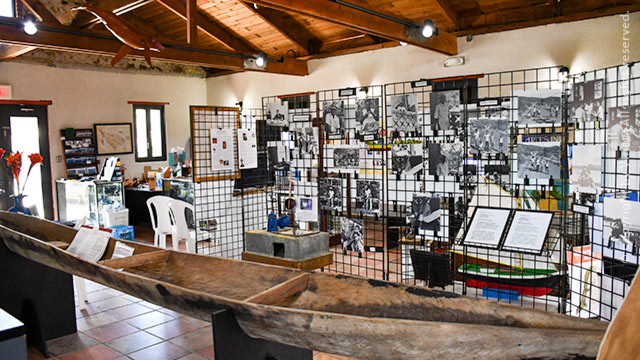 Museo Historico de Culebra is a small museum filled with artifacts that inform about the island's early Taino history, early colonial history under Spain, U.S. military history and the community's movement to have the military presence end, culture, and ecology. La Fundación de Culebra operates the museum, and has produced several wonderful videos about the island's history, the military presence, and the story of the lighthouse and its keepers on Culebrita. The videos are available for viewing at the museum.
Culebrita is one of the largest islets near Culebra and it's considered a must see. It has six beaches, the most popular is Playa Tortuga (Turtle Beach). Along with nice beaches there are cool natural baths on the island. The Cuelebrita Lighthouse, one of the oldest in the region, is the only man-made structure. Its construction was started in 1882, completed in 1886, and operated until 1975. The island is uninhabited, and access is available only by boat. From Culebra you can take a water taxi or private boat to visit Culebrita for the day. 
Whether you visit Culebra to get lost in the beauty of the beaches and underwater environment or enjoy exploring its history at the museum; the island provides for a casual, laid back holiday. Culebra is about 12 miles west of St. Thomas. You can visit for the day, or plan to spend a few days.
St. Thomas to Culebra
Boat Charter: St. Thomas Boat Rental is a popular charter company based in St. Thomas that offers boat trips from St. Thomas/St. John to Culebra and Culebrita. Learn more about a Day Charter from St. Thomas to Culebra/Culebrita
Yacht Charters: The Virgin Islands are a very popular cruising ground for yachts, and St. Thomas is a popular base for taking yacht charters. Go on a charter for a few days or week. On a yacht charter vacation you can visit multiple islands in the area including Culebra. Learn More about Yacht Charters
By Air: The airport on Culebra is called Benjamín Rivera Noriega Airport (Airport Code: CPX). Daily flights between St. Thomas and San Juan, Puerto Rico, and from San Juan to Culebra are available. Cape Air offers daily service connecting the three islands. Learn more about Inter-island Airlines from St. Thomas