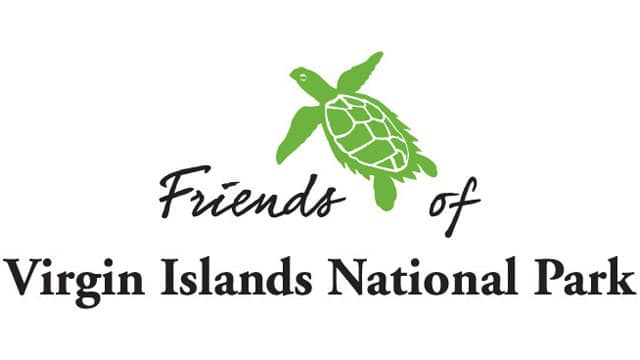 March 2018 – Friends of the Virgin Islands National Park are planning their annual Beach to Beach Power Swim – Hurricane Edition – for May 27th, 2018.
January 20, 2018 – Lind Point Trail Debris Removal
Help Friends of VINP Recovery Trail Crew clear debris from the Lind Point Trail. This job involves lifting and dragging.
Date: January 25, 2018
Time: 8 AM – 2 PM
Location: Virgin Islands National Park Visitors Center
For more information please contact Friends Volunteer Coordinator Mark Gestwicki. [email protected]

December 10th, 2017 – Planning a trip to St. John? Look to the Friends 1st Annual "Villas for the Park" online auction to make arrangements for your stay!
Each year (for the past 8 years) at this time we host an online auction with gifts, services and experiences donated by local businesses. In light of the impact of the storm, and with consideration for the many people hoping to come and help with the recovery efforts, we reached out to property owners on St. John to see who can accomodate visitors.
Your participation will help raise money for our park, and help you find a place to stay.
Please note: If you know of (or own a property) that is ready for visitors (or will be ready by summer or fall 2018) and would like to donate a week stay to the auction, please contact March Storm, [email protected] by December 15th.
November 1st, 2017 – Ever ponder what it means to be lucky? We think good luck is having good people around you when times get tough. This week our trail crews start clearing major debris! NPS is already hard at work rebuilding. Together we will get the park back in good shape!
October 16, 2017 – Restore Virgin Islands National Park Fundraiser (NYC Event)
Come join us for an evening on the Hudson aboard the F/V Sherman Zwicker Wednesday, October 25th. We may not be under the warm Caribbean sun sipping on painkillers, but we can still feel the motion of the ocean in our souls! The event is dedicated to raising critical funds for Virgin Islands National Park and the St. John community to help recover from the devastation caused by Hurricane Irma/Maria.
Visit Grand Banks to purchase your ticket and reserve your spot aboard (the ship will remain pier side). Come share in the St. John Spirit! 100% of ticket sales go to Friends of Virgin Islands National Park. For silent auction donations please contact Tonia Lovejoy at [email protected].
Why: Help Restore Our VI National Park
When: Wednesday, October 25th from 6pm to 9pm
Where: Grand Banks
Aboard the F/V Sherman Zwicker
Hudson River Park's Pier 25
New York, NY 10013
What: silent auction, aged-rum, oysters, cocktails, fine wines
For More Information: Visit the Event Facebook Page
October 5, 2017 – The park is working to assess damage and schedule projects in partnership with the Friends. Our goal is to restore safe access to trails and beaches as quickly as possible.
October 1, 2017 – There are around 1,000 people living on St. John right now, and an estimated 400 children. Though there is much restoration work ahead, we are so grateful for the many efforts (like the example below) made to help get St. John back in shape! Likewise, the support shown by Friends of VINP through donations and caring calls, emails and messages has been super. Together we are truly strong!
Source: Tonia Lovejoy, Development Director, Friends of the VI National Park