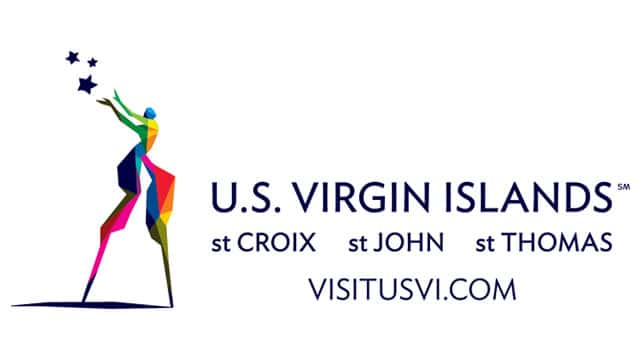 March 1st, 2018 – U.S. VIRGIN ISLANDS UPDATE
Ports
All ports are open. Cruise ship traffic is beginning to stabilize in the Territory. In March 2018, nearly 50 port calls are scheduled for St. Thomas, and St. Croix expects to receive five calls.
Cruise ship passengers are greeted by the warm sights and sounds of Virgin Islands hospitality, including music and entertainment.
Power Restoration
As of February 25, 2018, power restoration is as follows:
Territory-wide: 99 percent (St. Croix: 99 percent; St. Thomas: 98.5 percent; St. John: 99.5 percent)
Roadways
Major roads to popular visitor attractions as well as secondary and tertiary roads have been cleared throughout the Territory. Car rental agencies and taxi operators are fully operational.
Shops and Restaurants
With the return of cruise ships to St. Thomas and St. Croix, most major activities, restaurants, attractions and retail shops have reopened for cruise passengers to explore and enjoy. Visitors can purchase Cruzan Rum, handcrafted local jewelry, natural soaps, body lotions and perfume, locally made clothing and accessories, local baked goods and candy.
Shore Excursions
Many shore excursions are available for visitors to all three islands to enjoy.
Popular choices for St. Croix include island tours, sailing to Buck Island Reef National Monument, enjoying a game at the Buccaneer Golf Course, experiencing Virgin Islands Food Tours, and beach and diving excursions. Visitors can also have a walking tour of Frederiksted, experience historic Estate Whim Museum or visit Cruzan Rum Distillery. Exploring historic downtown Christiansted with its many shops and eateries is also a delightful choice for spending time in St. Croix.
A quick 20-minute ferry ride from St. Thomas to St. John provides passengers with the option to visit Trunk Bay for a swim; dine at De Coal Pot for some local cuisine; or check out Mongoose Junction shopping center.
National Park beaches and trails are open.
On St. Thomas, passengers can spend a memorable day at world-famous Magens Bay or any of the island's   many beautiful beaches; experience St. Thomas Food Tours; enjoy the views at Mountain Top or meander along Main Street to shop and taking advantage of the $1,600 duty-free allowance for U.S. residents. Island tours and Skyride to Paradise Point are additional options for unique St. Thomas experiences.
Hotels
Approximately 40 percent of accommodations across the Territory are open and accepting guests; other properties continue to repair or rebuild. Including hotels, villas and other rental options, there are approximately 2,500 units available in the St. Thomas-St. John district. Stayover guests in St. Croix can choose from more than 1,300 units available at various providers, including The Buccaneer, bed and breakfasts, villas and other rentals.
January 29, 2018 – Three scheduled carriers will soon increase air service to St. Thomas, the Department of Tourism (D.O.T.) announced Monday.
Dept. of Tourism Commissioner Beverly Nicholson-Doty announced that following meetings with airline partners over the past few months, Spirit Airlines will increase its Fort Lauderdale-St. Thomas frequency to daily, effective Saturday, March 10, 2018.
Due to strong bookings on the Atlanta-St. Thomas route, Delta Air Lines will reinstate its daily service from New York to St. Thomas, effective May 24, Mrs. Nicholson-Doty said.
Recently announced, JetBlue Airways will operate a second daily flight from to San Juan to St. Thomas from February 15. The airline will provide daily options for travelers between Boston and St. Thomas (between February 15 to May 1) over San Juan.
"We are very encouraged by these new developments," said Mrs. Nicholson-Doty, who explained that while hotels and resorts rebuild and prepare to welcome stayover visitors back to the territory, a strong demand for air seats is being generated by guests staying at inns, bed and breakfasts and boutique hotels; villas, apartments, condominiums and other rental properties; timeshares; and yachts, as well as professionals working in the construction industry, and Virgin Islanders traveling to and from the islands.
The commissioner assured that efforts are continuing to increase airlift to both airports, on St. Croix and St. Thomas.
According to the release, Governor Mapp thanked the respective airline partners for their commitment to the territory, and explained that his administration was making every effort to ensure there was adequate air access between the territory's airports and the U.S. mainland. "It's really encouraging to see the continued demand in the marketplace for the U.S. Virgin Islands, as we continue making strides in our recovery from September's back-to-back hurricane," Mr. Mapp said. "The resilience of our people and our Territory is undeniable, and we're grateful to our airline partners for making their continued contributions to our recovery."
With the latest flight additions, the U.S. Virgin Islands is now being served by approximately 13,000 seats each week — 9,000 to St. Thomas and 4,000 to St. Croix (not including intra-island service), according to the D.O.T. release.
October 11, 2017 – The U.S. Virgin Islands is getting back to the business of welcoming visitors to its shores following Hurricanes Irma and Maria, which struck the Territory last month.
Commissioner of Tourism Beverly Nicholson-Doty reported that the airports on St. Croix and St. Thomas are now open to commercial flights, and one of the flagship hotels on the island of St. Croix, The Buccaneer, has announced it is accepting reservations for leisure guests arriving on or after November 1, 2017.
The historic property received minimal damage to its infrastructure and has remained open to accommodate relief personnel. The resort team reports that while availability is limited due to many rooms being occupied by federal relief teams, the hotel will be fully operational and ready to welcome vacationers starting November 1. Key facilities and amenities, including Mermaid Beach, the golf course, tennis courts, pool, the spa and Mermaid Restaurant will be available for guests.
Additionally, the resort will host the annual St. Croix Coral Reef Swim on November 5. Now in its 22nd year, the race attracts fitness swimmers and world-class athletes who compete in various swim courses, culminating at The Buccaneer's Mermaid Beach.
As discussions with transportation partners continue, the Department of Tourism reports JetBlue Airways has resumed commercial service to the Territory. This service is in addition to American Airlines operations at both the Cyril E. King Airport on St. Thomas and the Henry E. Rohlsen Airport on St. Croix, as well as Delta Air Lines and Spirit Airlines service to and from St. Thomas. Inter-island flights by Air Sunshine, Cape Air and Seaborne Airlines are also operational. As conditions improve, airline schedules are likely to normalize. In the interim, passengers are encouraged to check with their airlines for flight times.
"We are working closely with our airline partners to ensure there are commercial flight services to meet the needs of our residents, businesses, visitors and the numerous professionals who are supporting the hurricane recovery," said Commissioner Nicholson-Doty. "We will continue to advocate for expanded service as more of our hotel properties reopen and demand begins to grow in the marketplace," she said.
In order to assess overall readiness of the destination to welcome visitors, the Department of Tourism has met with business leaders in the St. Croix and St. Thomas/St. John districts, and is in the process of conducting an assessment of hotels, attractions and other visitor-related businesses to determine the extent of damage, availability of power and water, and anticipated reopening dates.
The storms' impact to the Territory's hotel inventory was not as extensive in St. Croix as it was in St. Thomas and St. John. In addition to The Buccaneer, Caravelle Hotel & Casino and Tamarind Reef Resort in St. Croix are currently housing relief workers.
Seaport facilities are open, and businesses and attractions are looking forward to welcoming cruise visitors in November.
While the clean-up process is underway in the town of Frederiksted on St. Croix, many dining establishments, stores and activities are up and running in Christiansted on the eastern side of the island. Similarly, shops, restaurants and attractions are ready to welcome customers in St. Thomas. The downtown Charlotte Amalie shopping area, including businesses on Main Street and at Havensight Mall, is ready to open, with power and water already restored. On St. John, efforts are ongoing to clear debris, restore infrastructure and reopen the Virgin Islands National Park.
Many of the Territory's beaches are getting set to reopen in the weeks ahead, pending the completion of water quality testing by the Department of Planning and Natural Resources.
September 27, 2017 – The Government of the U.S. Virgin Islands confirms the departure of Royal Caribbean's Adventure of the Seas mercy mission. The ship is scheduled to sail from St. Croix on Friday, September 29, accommodating up to 750 passengers from St. Croix, and will leave St. Thomas on Saturday, September 30, with up to 200 passengers from St. John and 50 from St. Thomas. The voyage will end in Fort Lauderdale approximately two days after departing St. Thomas. Priority for passage will be given to high risk pregnant women, the elderly and those with urgent medical needs. Through the Emergency Operations Command, the Department of Tourism has pre-registered the St. Thomas passengers and approximately 400 individuals from St. Croix for evacuation. Adventure of the Seas will be carrying evacuees from Puerto Rico when it arrives in the Territory. Passengers are responsible for their onward travel arrangements from Fort Lauderdale. Information centers for registration will be open tomorrow (Wednesday) from 12:30 to 3:30 p.m. at the following locations: Ann E. Abramson Pier, Cotton Valley Fire Station and VI Cardiac Center (St. Croix) and Visitor Center in Powell Park (St. John). To date, the Government of the U.S. Virgin Islands has assisted with the evacuation of more than 2,000 passengers from St. Thomas since Hurricane Irma. Thank you again for your patience and understanding.
September 26, 2017 – As we work with our airline partners, the Government of the U.S. Virgin Islands is pleased to report that 40 residents with urgent medical needs left St. Croix yesterday (Monday) via a charter flight to Atlanta. One hundred residents with medical needs will be evacuated on JetBlue tomorrow (Wednesday) from St. Croix to Orlando on a mercy mission flight; all confirmed passengers are being contacted today about the departure time. We are continuing our efforts to secure additional mercy flights to the U.S. mainland, however, our waiting list far exceeds the number of seats the airlines can provide. We thank you for your patience and understanding. We will have an update on our cruise line mercy sailing this evening.
September 26, 2017 – As the Government of the U.S. Virgin Islands continues to work with our cruise partners to secure a sailing for residents who wish to travel to the mainland U.S., we would like the public to know that any attempts to register potential passengers online are NOT official. As previously stated, once a departure date and time has been announced, we will open visitor information centers on St. Croix, St. John and St. Thomas to facilitate the cruise line registration process. There will be NO online registrations. Registration will only be accepted in person with the Department of Tourism. Additionally, a departure date and time has NOT been confirmed as yet. Official information will be posted on this Facebook page, announced on local radio and shared on usviupdate.com. Thank you for your patience as we recover from the onslaught of two back-to-back storms. We understand the frustrations many people are experiencing, but please know we are doing everything in our power to be of service during this trying time
September 20, 2017 – The Government of the United States Virgin Islands is working to assess damage to the Territory following the passage of Hurricane Maria.
The eye of the Category 5 storm passed south of St. Croix overnight (Tuesday into early Wednesday morning), bringing with it hurricane-force winds, heavy rainfall, and flooding. The islands of St. John, St. Thomas and Water Island, which are still recovering from the impact of Hurricane Irma, endured tropical storm conditions.
The Department of Tourism continues to encourage travelers to postpone trips to the islands at this time as it further evaluates the damage caused by the hurricanes and coordinates evacuation efforts.
Communication throughout the Territory is limited, and the Department of Tourism is in the process of collecting information from tourism stakeholders.
"We are thankful for life today – let's continue to support each other as we recover from these weather events," said Beverly Nicholson-Doty, Commissioner of Tourism.
The Department of Tourism will continue to provide updates once received, and thanks everyone for their thoughts, prayers and assistance as the Territory works on its recovery efforts.
Source: Press Release, United States Virgin Islands Department of Tourism