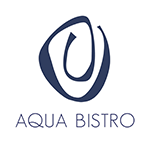 Welcoming guests for 15 years, Aqua Bistro is located on the "quiet side" of St. John in Coral Bay. The atmosphere is casual – making it the perfect spot to kick back, relax and enjoy a wonderful meal under the umbrellas of the tropical outdoor courtyard. Enjoy an appetizer and a cool island-style libation or frozen drink surrounded by both tourists and locals, beneath the seaside outdoor bar. Our menu has something for everyone. Offering local flavor, classic burgers, fish tacos, pasta, seafood, salads and daily specials.  Live music most nights. Reservations are accepted for dinner hours every evening.
Contact Information
Dining Information
Beachfront
Great View
Outdoor Seating
Ambience:
Casual
Payments:
Reservation:
Yes
Open Hours
Mon

11:00 am - 8:00 pm

Tue

11:00 am - 8:00 pm

Wed

11:00 am - 8:00 pm

Thu

11:00 am - 8:00 pm

Fri

11:00 am - 8:00 pm

Sat

11:00 am - 8:00 pm

Sun

11:00 am - 8:00 pm

Closed now
Map
We'd Love Your Feedback on Aqua Bistro
Your review will not only provide candid feedback, but it will also help others make informed decisions when planning a Virgin Islands Vacation. Thanks, VInow.com
There are no user reviews for this listing.
{{#ratings}}
{{#editor}}
{{/editor}} {{#user}}
{{/user}}
{{/ratings}}
{{#owner}}
{{#url}} {{#avatarSrc}} {{/avatarSrc}} {{^avatarSrc}} {{& avatar}} {{/avatarSrc}} {{name}} {{/url}} {{^url}} {{#avatar}} {{& avatar}} {{/avatar}} {{name}} {{/url}}
{{/owner}} {{#created}}

{{created}}

{{/created}}
{{/ownerCreatedBlock}} {{#category}}
{{/category}}
{{#fields}}
{{#showLabel}}
{{label}}:
{{/showLabel}}
{{& text}}
{{/fields}}