One of the most loved features of St. John is its superb coastlines. Waters that reflect countless shades of blues, rocky outcrops, and pristine white sand beaches. There are two great ways to explore St. John's coastal treasures on your own – by SUP and by kayak. SUP stands for stand-up paddling, and if you are unfamiliar, you can get some lessons on St. John before heading out on your own. If you have been paddling before, then you surely know the awesome feeling of a gentle breeze as you move gently along enjoying the view and the occasion visit from a turtle nearby. Another awesome option for exploring around St. John, is to rent a kayak. You can rent SUP boards and kayaks by the hour, day, or the week. Paddling options include daytime, and night paddling too! Kayak options include singles and tandems.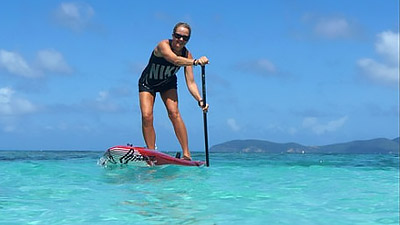 SUP-St. John ~ Explore St. John on a Paddleboard!
sup-stjohn.com
St. John with its warm, turquoise water is the perfect place to learn to paddle. After a 2 hour lesson with our ISA-certified SUP Instructors you will have mastered the basics of Stand Up Paddling and are safe to go and explore St. John waters on your own. If you have paddled before or want to try on your own you can also rent high quality boards from us. No matter what your size or weight we have the right board for you. Weekly rental includes complimentary villa delivery and pickup. NEW: SUP Yoga Lessons and LED Night Paddles.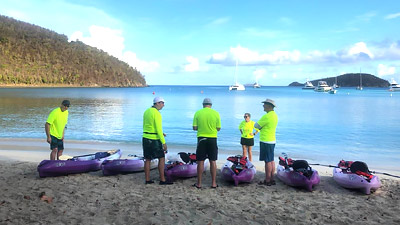 Reef2Peak: Single Sit On Top Kayak Rental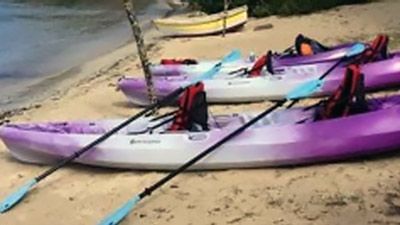 Reef2Peak: Tandem Sit On Top Kayak Rental
Tandem Sit on Top Kayaks available for rent by the hour, day, or week! All kayaks are from Tribe's 2020 line! Tandems include a small seat for a third person. Costs: $25 for one hour, $50 for 3 hours, $70 for 6 Hours and $250 for a 7-day rental. Rentals are available 7 days a week (10am-4pm) at Maho Bay.