Review Detail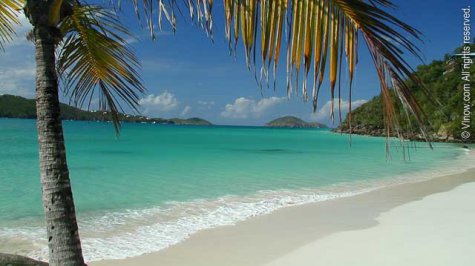 Little to See at Little Megan's!
Greetings,

Made this trip to Little Megan's this month. At the time of this trip, there was no land-based way to reach this beach. (nor did we see evidence there used to be - unless tide level makes a difference) If you don't have a boat, you have to swim-walk (chest-deep water level) the quarter-mile distance from Megan's Beach being careful to stay away from the rocky shoreline. (waves!)

Upon arrival, the beach was a nice, small stretch of sand plenty deep enough to allow some sun protection under the trees. There was a pic-nic table set up and even a trash barrel for your trash. (Although, take-out-what-you-take-in is a much better practice) There was an abandoned catamaran there as well.

This beach is isolated from Megan's Beach, however, you'll notice a couple homes high above one end of Little Megan's with direct views of you.

So, word of caution to those with physical limitations. A windy day and high-tide (as when we visited) will challenge your trip out and back. If your committed to accomplishing some semi-isolation, this beach provides it.

Cheers!
Comments