In St. Thomas snorkeling is a top vacation activity. You can snorkel with a guide, on a kayak trip, or you can join a boat-snorkel tour. You can also snorkel on your own at several beaches on St. Thomas. We list some great snorkeling tours below, and provide tips for snorkeling on your own. Many visitors to the Virgin Islands hope to snorkel, see, and swim with sea turtles. Great news, observing sea turtles in St. Thomas is highly likely. Other denizens of the sea that you might spot while snorkeling around St. Thomas include a variety of fish, sting rays, crabs, conch, squid, and an assortment of coral. Explore your snorkeling options, and have a fantastic time snorkeling in St. Thomas.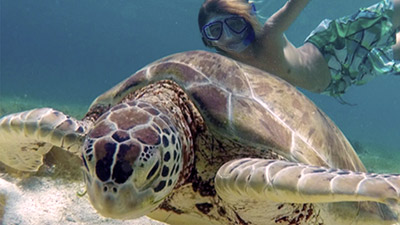 Stormy Pirates Boat Charters
stormypirates.com
Whether you are looking for a 1/2 Day Snorkel Trip around the USVI or a Full Day Snorkel Trip to the BVI we have you covered. Join one of our scheduled trips that takes a maximum of 12 people or we can design Private Snorkel Day based on your experience level. We can take you to calm locations, give you instructions and swim next to you, if you are a beginner or show you some amazing spots that you have never heard of, if you are an expert.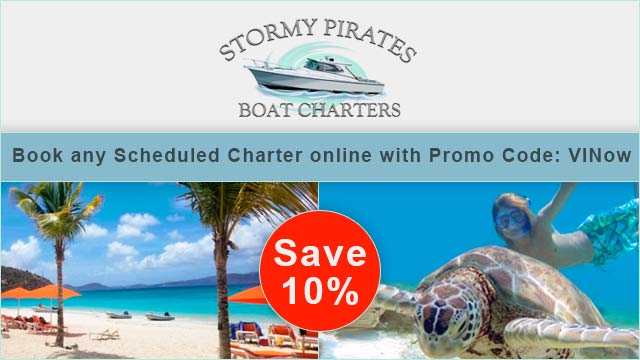 Book any Scheduled Charter online and save 10% with Promo Code: VINow
Book Now2
Local Legend Charters
LocalLegendCharters.com | Facebook
We are a locally owned and family operated charter boat company offering unique day trip adventures throughout the USVI and BVI. Based in St. Thomas, U. S. Virgin Islands, we are proud to have some of the most skilled and experienced captains in the business. Our captains are all U.S. Coast Guard licensed and have expert local knowledge of our waters having been raised and trained in the Virgin Islands by generations of accomplished sailors. Our comfortable 32-foot center console Cape Horn powerboats ensure a fun and smooth ride as you explore secret coves, beautiful beaches, hidden grottos and other incredible destinations only reachable by sea.
VI Ecotours: Mangrove Adventure Kayak & Snorkel Tour (2.5 Hours)
Paddle into the Wildlife Sanctuary and Marine Reserve's beautiful waterways. Keep watch for sea birds and marine life including tarpon and stingrays. Upon reaching Cas Cay, enjoy a 45-minute snorkel in a shallow mangrove lagoon habitat. Included in this tour are mask and snorkel, kayak & paddle, life jacket, beverages, and kayaking/paddling & snorkeling instruction. A great tour for all ages.
Night Snorkeling in St. Thomas
Snorkeling in St. Thomas includes an exceedingly cool opportunity, guided night snorkeling! The ocean is a different place in the evening, some marine animals only come out at night, there is the possibility of bioluminescence, and a breathtaking view of the night sky. With a snorkeling guide and a special underwater light, you will be off on a memorable vacation experience.
Snorkeling on your own in St. Thomas
While vacationing or cruising in St. Thomas US Virgin Islands you can snorkel on your own at several beaches. Near shore reefs and rocky coastlines are areas you can explore. Conditions for snorkeling in St. Thomas are excellent. There is great visibility, comfortable water temperature, and calm beaches. Some of the best beaches on St. Thomas for snorkeling include Coki Point, Sapphire Beach, Brewers Bay, Hull Bay and Secret Harbor. Snorkeling is an easy watersport, but it does require some basic skills, snorkel gear, and a little snorkeling 101. Its best for your enjoyment and safety that you know how to swim, have respect for the ocean and marine environment, and have good fitting equipment. We put together a few articles about snorkeling in St. Thomas to help you, including tips for first time snorkelers, general suggestions for all snorkelers, the top 5 snorkeling beaches on St. Thomas, and alternatives to snorkeling like snuba and helmet dives.