The Marriott Frenchman's Cove on St. Thomas offers a ferry that connects the resort and downtown Charlotte Amalie. The exact route is between the Frenchman's Cove dock and the Waterfront apron in Charlotte Amalie. It's a convenient way to get between the resort and town, plus it's a super cute, gondola style boat that is fun to photograph. Tickets are sold at the Adventure Center Tour Desk on the Frenchman's Cove property.
Ferry Route & Docking Locations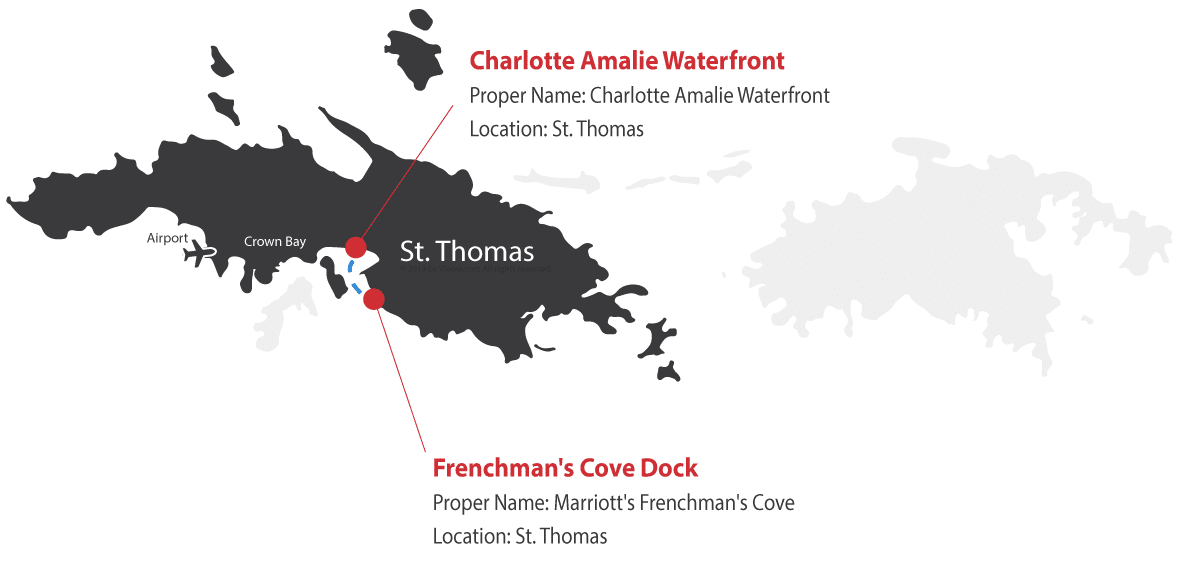 Frenchman's Cove Shopping Ferry
Telephone: (340) 473-5708
Docking Location St. Thomas: Frenchman's Cove
Docking Location St. Thomas: Charlotte Amalie Waterfront
Travel Time: 15 minutes
Note: No ferry on Sundays.
Cove → Charlotte Amalie
8:30 AM
1:30 PM
9:30 AM
2:30 PM
10:30 AM
3:30 PM
11:30 AM
4:30 PM
12:30 PM
Charlotte Amalie → Cove
10:00 AM
2:00 PM
11:00 AM
3:00 PM
Noon
4:00 PM
1:00 PM
5:00 PM
Frenchman's Cove Ferry Rates
Note: Tickets purchased on the ferry are cash only.
Last Updated: 07/16/2022