It's easy to travel between St. Thomas and Water Island by ferry. Regular, daily ferry service is offered by one ferry operator. The route is between Crown Bay Marina, St. Thomas and Phillips Landing, Water Island.
Ferry Route & Docking Locations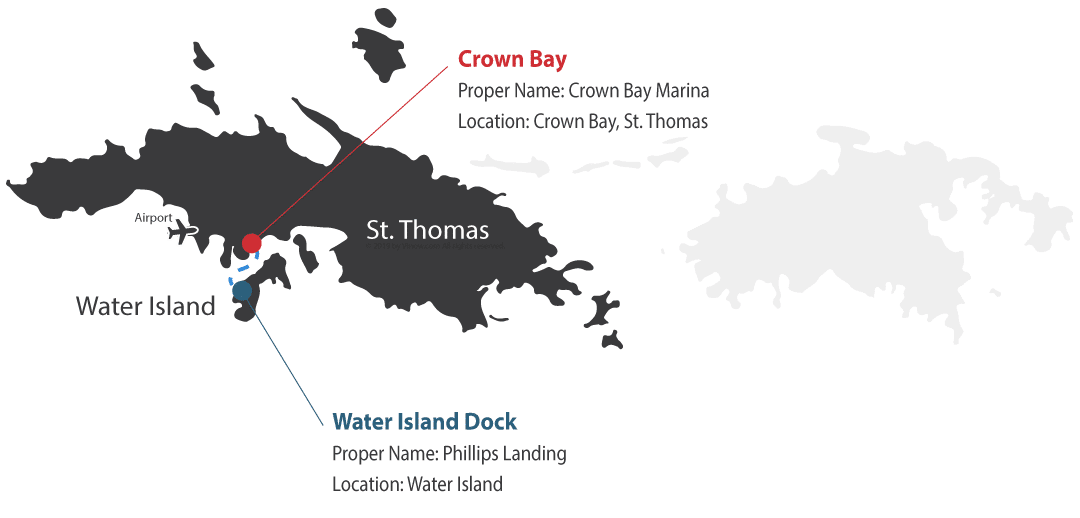 Telephone: (340) 690-4159
Docking Location St. Thomas: Crown Bay Marina 
Docking Location Water Island: Phillips Landing
Travel Time: 10 minutes
Crown Bay → Phillips Landing
Monday – Sunday
8:00 am **
10:00 am
Noon
2:00 pm
4:00 pm *
5:00 pm *
Phillips Landing → Crown Bay
Monday – Sunday
8:15 am **
10:15 am
12:15
2:15 pm
4:15 pm*
5:15 pm*
Note: 50% capacity of the vessels occupancy and all passengers will be required to wear masks and use safe hand hygiene practices while boarding on either St. Thomas or Water Island. 
* * Not on Sunday
Child (2-11) Round Trip

$5

Night Rate Adult One-way

$10

Night Rate Child (2-11): One Way

$5