Fort Segarra is an underground fort, part of the United States' defense strategies during World War II. Its purpose was to help protect a submarine base on St. Thomas, Virgin Islands.
VIRGIN ISLANDS VACATION PLANNING PACKET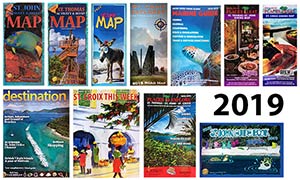 This material covers where to stay, fun things to do, culture, local events, beach guides, how to get around, plants and animals, history, tips, things to see, art galleries, shopping and so much more.