Last month, there was a terrific art walk in Charlotte Amalie, St. Thomas. It featured over a dozen artisans, shops, and art galleries. Customers strolled through Main Street, popping into jewelry stores to ogle over locally made jewelry; sample drinks made from island sourced fruits; and enjoy wonderful paintings, pottery, and photographs. The event was organized by Downtown Revitalization Inc. under the guidance of Ruth Prager.  It was the first "Art on the Town" event, and judging by the enthusiasm of attendees, – a successful one!
Ruth Prager, a potter, is the owner of Gallery St. Thomas. Her gallery has garnered yearly reader's choice awards in the local newspaper's poll for best local art. "Presenting the unique talents of Caribbean inspired artists and providing them with a fabulous showcase is what it's all about", says Ruth. The gallery boasts the artwork of over 30 artists. Art mediums include paintings in oil, watercolor, and acrylic, pottery; turned wood, metal sculpture; and jewelry.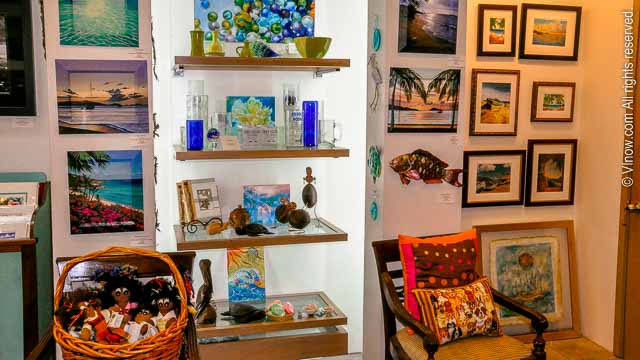 This season, Gallery St. Thomas will host monthly Art Openings featuring one or two artists. They are two day events, Friday and Saturday, from 5pm to 8pm. Make an evening of it! Head downtown to enjoy the art at Gallery St. Thomas and then have dinner or cocktails. Gallery St. Thomas is located in Palm Passage, Charlotte Amalie. There are restaurants and bars nearby. Of course, you can also stop by during the day, the artwork featured during the art openings will continue to hang for one month.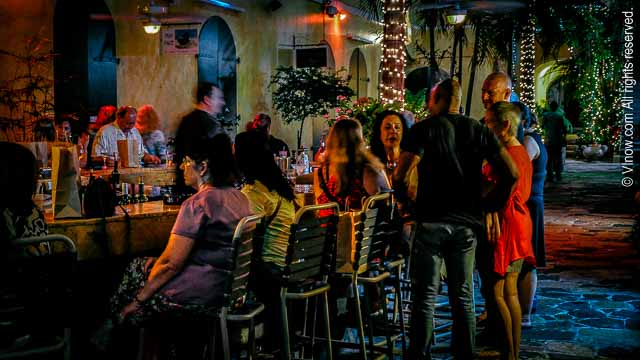 2016 Season of Art Openings at Gallery St. Thomas
January 15 & 16:  Art Opening for Painters Ronni Harris and Teri Jones
February 12: Art Exhibition Multi Media Collage Artist, Aimee Trayser; and Wood Turner, Avelino Samuel.
March 11: Art Exhibition for Oil Painter Aphrodite.
April 8:  Art Opening for Metal Sculpture Artist Trudi Gilliam.
May 13: Art Opening for Caribbean Painter Rae Kehoe.