It's beginning to look like Christmas! Christmas trees, poinsettias, houses decorated with tinkling lights, toys in stores, and sit down for this one – I'm sure I saw Santa. He was on a boat of course, how else would you get to a tropical reindeer-less island? The Virgin Islands are in full holiday cheer! Lets check out what fun, festive events are coming up.
What's Happening
Old Time Crucian Christmas
A favorite holiday event that includes tradition like an inkberry tree and parade; plus music, food and drink. It's a real treat.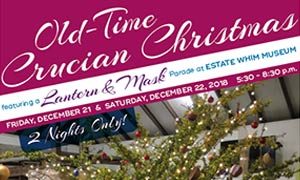 Miracle on Main Street
The biggest, most anticipated holiday event on St. Thomas. Carolers, arts and crafts, shopping, steel pan, holiday cheer and more.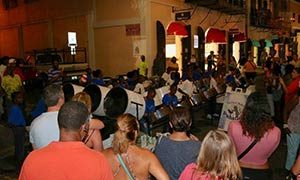 23rd Annual All Island Holiday Party
Where's the place to be on St. John for a grand holiday party; the 23rd Annual All Island Holiday Party at Mongoose Junction! Celebrate with old and new friends.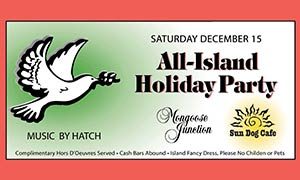 Christmas Donkey Derby!
We don't have reindeer in the Virgin Islands, but we have donkeys. This is a Christmas fundraiser on St. Croix, island style.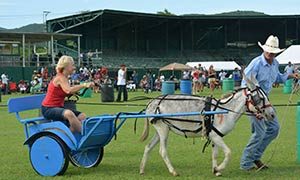 Santa Claus is coming to town! And he comes by boat, car, firetruck, and donkey drawn cart.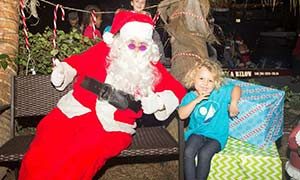 The Nutcracker
Synonymous with the holidays is The Nutcracker. Support community theater and attend the Nutcracker at the Pistarkle (St. Thomas).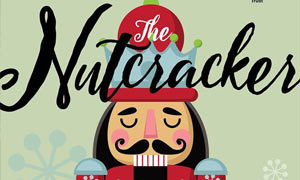 Go Zip Lining in St. Thomas
Soar through the rainforest on a 2 ½ hour zipline canopy tour starting with a wild ride to the top of St Peter Mountain.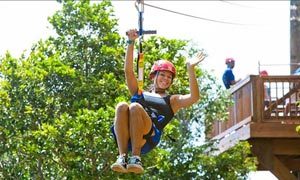 Holiday Shopping on VItraders.com
Have you ordered your St. John Calendar? Ornament from St. Thomas? Or St. Croix Hat? Planning a vacation in 2019, pick up a Vacation Planning Kit!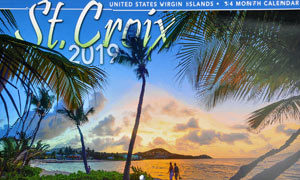 Calendars for St. John, St. Croix and the USVI.
Beautiful Ornaments of beaches, palm trees, Trunk Bay, beach chairs and more.
Highlights from VInow.com