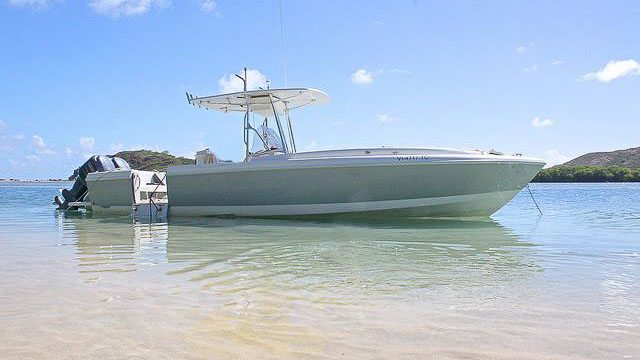 Dinghy Rental
Rent a dinghy for a fun day of exploring on your own. You can beach hop or pick a few snorkeling spots to visit. Dinghy rental operators will provide you with instructions, directions and advice on places to go. Options On: St. John
Island Hopping
The Virgin Islands (USVI and BVI) are made up of more than 120 islands and cays. Each island has its own unique atmosphere. Ferry service, inter-island air travel, boat trips and multi-day charters are available. Visit: Island Hopping
Long Term Charters
Spend a few days and nights aboard a chartered sailboat, catamaran or yacht. Long term charters combine the atmosphere of a Caribbean cruise and the quality and service of an exclusive resort into an experience that is better than both! A fantastic way to explore the islands.

Virgin Islands Power-boating
A day of boating is great fun and sure to be one of your vacation highlights. Boat charters and rentals are available for half or full day trips. Go snorkeling, visit neighboring islands and cays, stop at popular beach bars; it's all in a day on the water.

St. Thomas Powerboat Rental List


St. John Powerboat Rental List

Virgin Islands Sailing Day Charters
Sailing conditions are perfect in the islands; great wind, warm weather, turquoise seas and gorgeous scenery. There are numerous sailboats and catamarans available for charter. Enjoying the magnificent waters around the islands will be a vacation favorite.

St. Thomas Sailing Charter List


St. John Sailing Charter List

Sunset Sails
Boating and sailing trips for a few hours during sunset are available. Most include light appetizers and drinks.
Sailing Lessons
So you've always wanted to sail. Why not in the Virgin Islands? Sailing lessons are offered for a few days or stay aboard the sailboat for a week with real-time learning. Sailing lessons are available on St. John and on St. Thomas. Courses include different levels from basic to advance.